Choose a Headstone Picture Style for Sizes and Pricing
Our NEW Memorial Stones
Regular price

Sale price

$69.99 USD

Unit price

per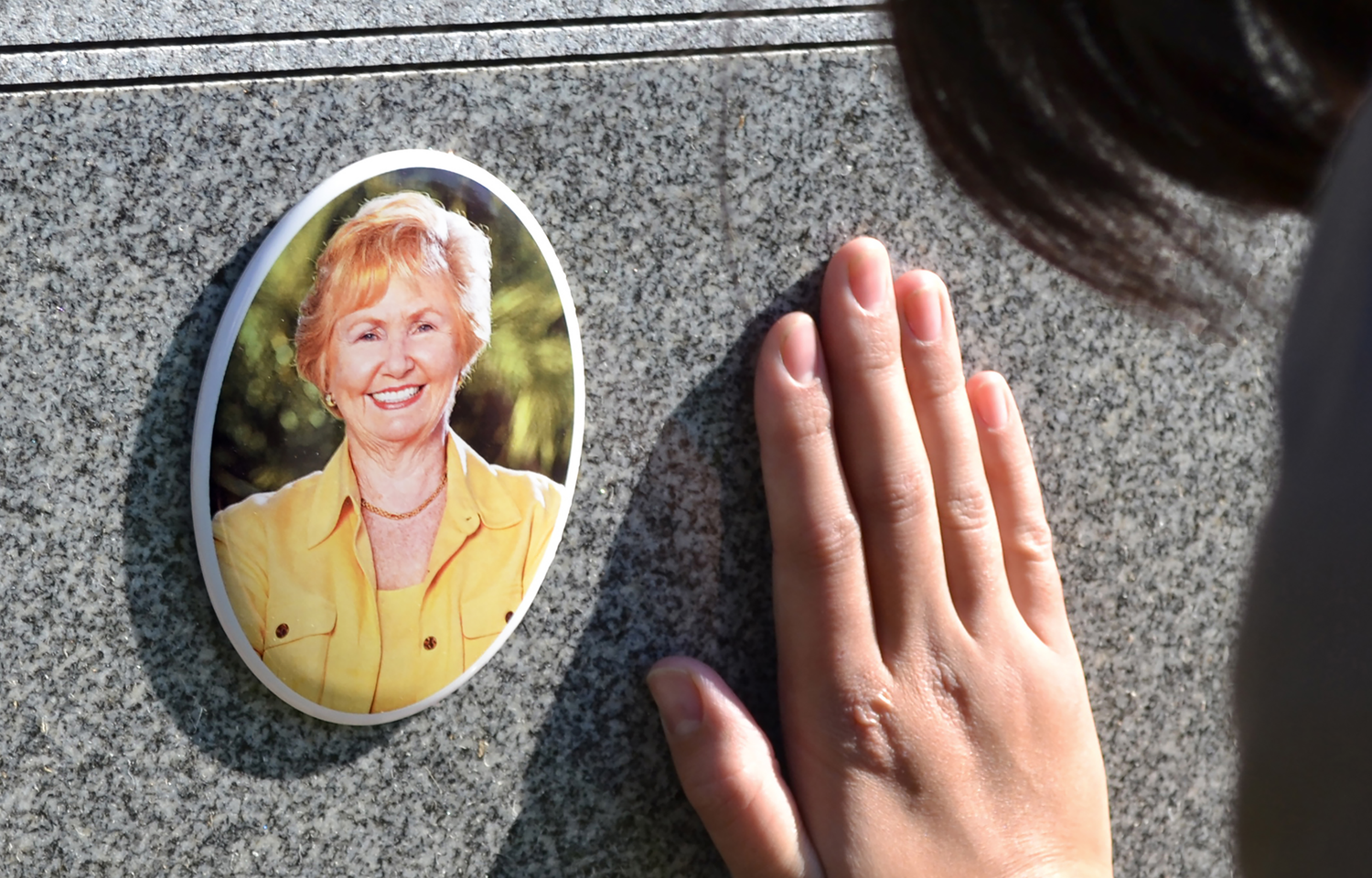 Our Commitment to Your Loved Ones
Over the years we've helped thousands of families place cherished photos on their loved one's stones (click to see over 1,000 reviews). Many of them couldn't afford the prices being charged elsewhere or had a bad experience with a cheaper product. At MemorialPics, we pride ourselves in providing lasting, beautiful ceramic photos at affordable prices.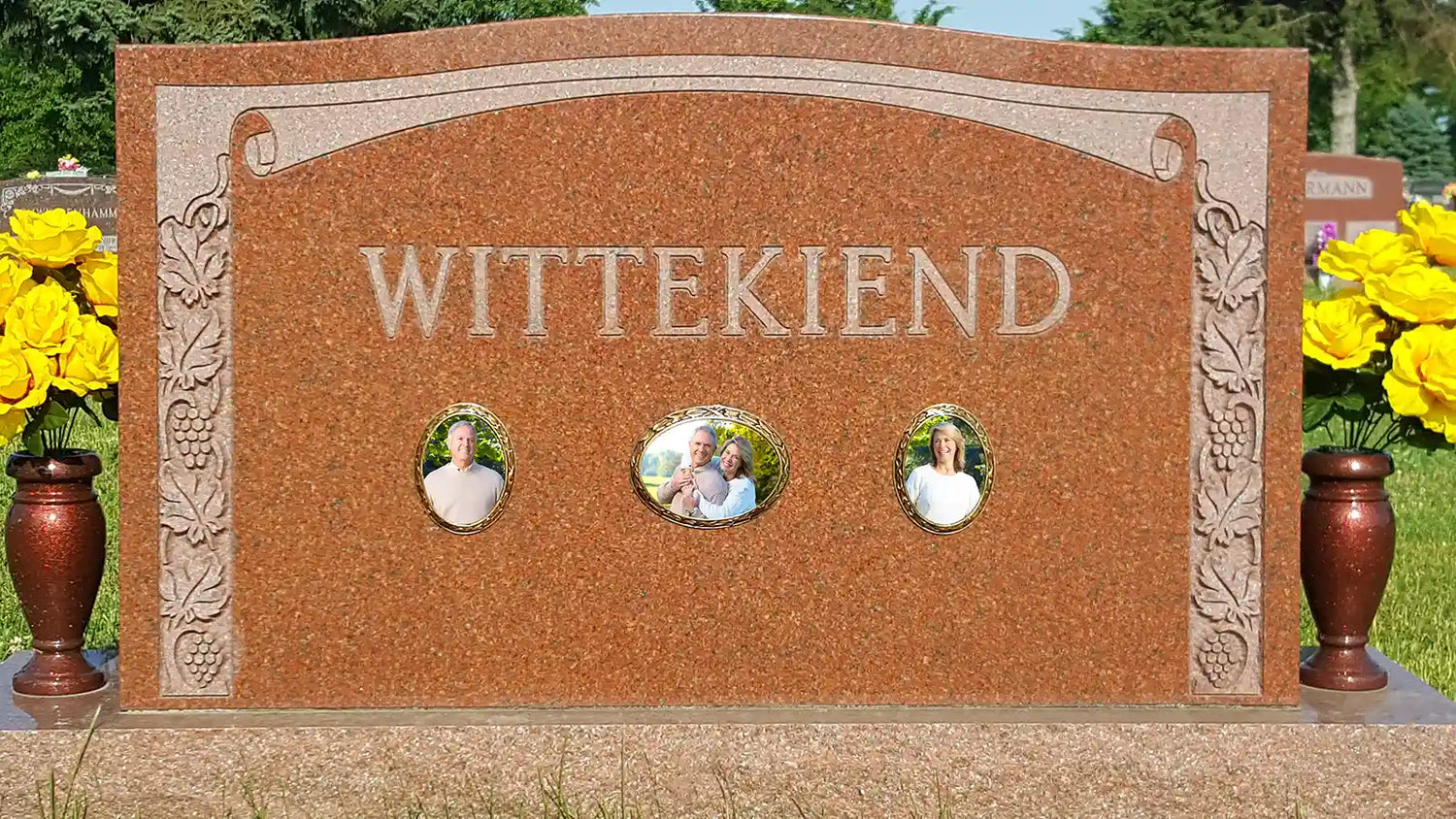 Pictures for Headstones
Our ceramic picture plaques are the same as those sold by monument makers and cemeteries, but we offer them at a much lower price. When you order from us you get:
- A lifetime guarantee against fading and discoloration
- Adhesive to easily install the picture yourself
- Free shipping in the USA ($25 to Canada)
- A guarantee that we will beat anyone's price by 10% (just let us know)
Customer Testimonials
"The memorial pictures I received were more than I expected. Have shopped around and found that the price was far more affordable than other companies. The timeliness and easy application instructions were exceptional.... Thank you for providing a product that makes a visit more pleasant by looking at loved one instead of blank stone."

- H.I. from NJ

"Very easy to order and they did a awesome job! When I got the heart with my parents on it I was so filled with emotions, because it was perfect. My parents stone looks so good with their photo. Thank you so much for everything you have done for me and my family."

- Brandy from OH

"I ordered 3 memorial pictures. I had bought 2 from another company 14 years ago and was dissatisfied with the quality. The 3 I purchased from MemorialPics were very clear, details refined and the color was vivid and true. They were easy to put onto the headstones... I need 2 more pictures and will be sending another order in soon."

- Anonymous from TN
Ceramic Photo Plaques that Last
Headstones from centuries ago, and even many modern headstones, often contain just names, dates, and sometimes a little phrase or poem. It's hard to imagine much about the individuals beyond the numbers and letters. But when you see headstones with porcelain headstone plaque containing a portrait of the person or couple, you can look into their eyes and imagine how they lived, what they valued, and the legacy that they left. Through them, generations can connect with their ancestors.
MemorialPics LLC is dedicated to providing quality ceramic picture memorials (also known as porcelain portraits, plaques, and photos as well as many other names) at the absolute lowest prices.
These works of art have been around for over a century and have proven that they stand the test of time while adding a special character to headstones. We believe that anyone who wishes to honor their loved ones or ancestors should be able to afford our waterproof picture frames for gravestones.
Our ceramic memorial photos are made through modern digital printing with special ceramic toners and by firing the decals onto porcelain at extremely high temperatures in a kiln. They are guaranteed against fading and made to endure all conditions, whether mounted on a headstone, urn, mausoleum or other surface, and can be installed following our simple instructions. Order your waterproof picture frame for your loved one's grave today.